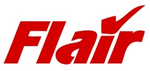 Flair – a company based in Great Britain. Flair was started in 1999.
In 1999/2000, Flair took over the production of Sylvanian Families in the UK and started a more modern range of items, as well as reissuing previous Tomy sets. The company was known for making many unique families, including various breeds of dogs and cats, Friesian Cows, Plume Owls and Bearbury bears that for many years were only available in the UK. Eventually, thanks to Epoch's "Global Strategy", many of these families did eventually become common in stores across the rest of Europe and Asia, albeit many Japanese retailers not receiving these items. The range was quite diverse and introduced the "Family Life" series in which many family members would be found in a variety of every-day family situations, and you would collect several sets of figures with furniture to complete your family[1].
On June 28, 2013, Flair confirmed that the rights for the toys in the UK ware to be transferred to the newly formed Epoch UK, and they began distributing the toys from January 1, 2014 onwards.
Item Code
Edit
Main article: Flair/Item Codes
References
Edit
Exteernal links
Edit