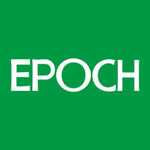 Epoch (jap. エポック) – a Japanese toy and computer games company founded in 1958 which is best known for manufacturing Barcode Battler and Doraemon video games, and the Sylvanian Families series of toys.
On March 20th, 1985, Epoch launched the first range of Sylvanian Families in Japan. The series started with a house, 11 pieces of furniture, and 9 different kinds of animal families (including the Timbertop Bears, Evergreen Bears, Wildwood Brown Rabbits, Thistlethorn Mouses, Babblebrook Grey Rabbits, and McBurrows Moles).
​​Around 2004, Epoch started distributing Sylvanian Families in a range of countries in Asia and Europe.
Epoch took over the production of Sylvanians worldwide on the January 1st, 2015, with the initial aim of making every collector able to buy every item in their local shops. However, some items are still only available in set countries.
Item Code
Edit
Main article: Epoch/Item Codes